THE ISRAEL FINTECH CENTER

The bridge to connect cutting –  edge fintech innovators
and entrepreneurs in Israel and from all over the world
The Israel Fintech Center –IFC is an NGO (reg. # 580572519), established in 2013 and fully authorized by the Ministry of Justice in Israel.
IFC, formerly known as City TLV, represents the entire ecosystem of Fintech in Israel, including: innovators, established companies, regulators, financial institutions & services, investors, academia, consultants, and more. It is generously supported by a select group of strategic partners as well as membership fees.
In 2021 IFC won the prestigious governmental bid to serve as the administrator of Fintech.IL Innovation Community, a joint venture of the Bank of Israel, the Ministries of Finance and of Industry and Economy, the Israel Securities Authority, the Innovation Authority and the National Digital Israel Initiative (Gov.il).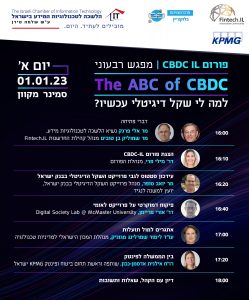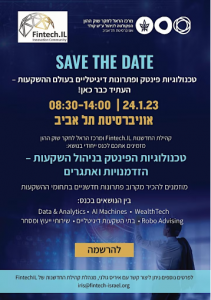 INTERNATIONAL COLLABORATIONS
Proud to introduce our Fintech.IL Innovation Community
Subscribe and be the first to know
about the latest developments and exciting news on how we are shaping the future!